Lavender Soap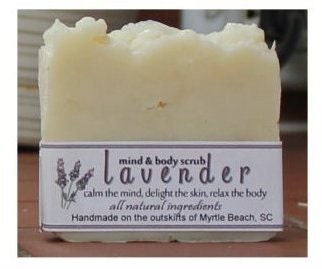 More than a dollop of lavender in this soap. This soap is pretty heavily scented. My lavender peeps love it. They tell me it makes the whole bathroom smell of lavender when they shower.

Ingredients: Saponified olive oil, coconut oil, water, lavender essential oil.

Minimum size: 4.5 oz. Bars are hand cut and vary some.

Many vegetable oil soaps are now called Castile but originally (and 30 years ago when I started making soap) Castile meant 100% olive oil was used in the making, with no other fats. Olive oil makes an almost perfect soap for human skin (as well as some other species). It is mild enough for any skin type, and is the best for skin conditioning. It just doesn't have a great lather. (Although some people like the lather just fine.) Add a bit of coconut oil we get the perfect soap! (My soap, my opinion.)

Many exotic oils are now used in soap making. Some are fantastic but many are irritants to some people. My approach is not for fancy soap. I try to make a great feeling and great smelling soap that contains few and simple ingredients. Most of my scented soaps are a combination of olive oil, coconut oil and essential oils. I do not use any fragrance oils or other synthetic ingredients.

I do not use Palm oil which is most often used in soap that does not contain animal products (tallow or lard). I do not think it is necessary and I do not use it because it is hard to find a reliable, reasonably priced, sustainable source that does not endanger rain forests or orangutans.

I ship every Wednesday.